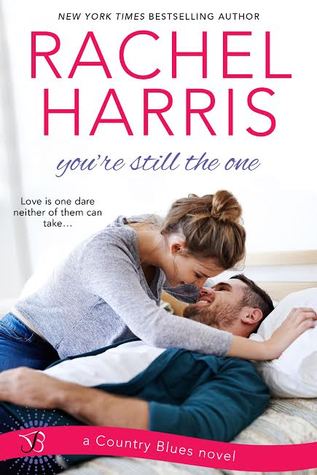 Love is one dare neither of them can take…
Arabella Stone, Nashville's darling, is eager to shuck her prim-and-proper rep, and a few wild months spent checking items off her " summer bucket list" is the way to do it. First up: kiss the man she's crushed on since she wore a training bra, the bad boy of country himself, Blue bassist Charlie Tucker.
For Charlie, a beautiful woman flirting with him isn't out of the norm—but a beautiful woman bolting after the hottest kiss of his life sure is. And when he finds out his kiss-and-run Cinderella is none other than Arabella Stone, daughter of his label's CEO, he knows he's in trouble. Because not only is she a Stone, she's also his employee for the next few months at the recording studio he just bought.
Over the course of one thrilling summer, Arabella and Charlie chip away at her bucket list and fight the simmering attraction between them…knowing that once it's all over, so is their time together.
Awwww!! This book is so sweet that it gave me that warm, fuzzy feeling. It's full of love, friendships, and hope. Arabella Stone is the daughter of one of the most powerful men in the music business so she has grown up with some very famous people who happen to come into her home from time to time. That's great unless you are a shy teenager who hasn't come into her own yet. She is like most teenagers with her acne, awkwardness and crushes on famous guys. From the very beginning she has always had a huge crush on Charlie who happens to be the bass player for Blue which is an up and coming band at the time. Nothing like have your crush showing up at your home and you weren't expecting it and seeing you with some ugly outfit on and your hair looking a mess.
Now fast forward a few years and that awkward teen has become a beautiful woman even if she doesn't see it herself. Arabella has graduated from college and she has a bucket list that she wants to take care of which is totally out of her comfort zone. Arabella may have grown up being the daughter of David Stone but she has always been protected from paparazzi and the dirtier side of the music world. She loves and respects her dad very much and has never done anything to make him think anything different. Arabella has turned into a beautiful woman who wants to step out of the safety zone and live life on her own a little bit. That's where the bucket list comes in and on that bucket list is to make a connection with Charlie. Every shy girl has to have a best friend like Lana because Lana is bold and likes to live life to the fullest and always has your back. The girls go to a party which they know Charlie will be at and Lana is right there trying to get Arabella to make that move and go to Charlie. She probably didn't have in mind for Arabella to follow Charlie into the men's bathroom which shocked the heck out of Arabella herself once she realized where she was. Charlie had no idea that Arabella was David's daughter and that he had actually known her during those teen years. This hits her self-confidence even more letting her think how she is so forgettable.
Charlie is a typical bad boy as it looks like to the public because he has never tried to hide the benefits that come along with being someone famous…women and lots of them. He has been told he needs to stay away from trouble and the paparazzi for a while to help clean up his image. That's the famous Charlie but Charlie is also the brother to five sisters and godfather to his niece, Abby. Abby is a teenager who has had to deal with depression and it is now Charlie's mission in life to bring attention to teen depression and try to help in any way he can by starting a foundation where these teens can turn to and are helped. Charlie needs David Stone's help financially by being a backer of this project. Now here comes the stipulation; David wants Charlie to watch over Arabella when she is in Louisiana doing an intern job at a recording studio without her knowing it. Charlie takes the deal and is stunned to see that Arabella is the women who gave him that unforgettable kiss the night at the party and has left him thinking of the beautiful captivating women who ran out on him after that kiss.
So is Charlie able to keep Stone's secret from Arabella and try to distance himself from her especially if he is to be cleaning up his act? And now that Arabella is working side by side with her crush since she was a teenager is she able to deal with the idea that she just may not be in his league as far as his normal choice in women are concerned and how is her bucket list coming? Is she going to go skinny dipping and get that toe curling kiss and will Charlie be there to help her out with some of these items on her list?
For those of you who are like me and usually read darker/erotic rocker romances don't let this book pass you by. I have to say that it kept me captivated the whole time and it is nice every once in a while to come across a nice refreshing book that can give you that really good feel good moment and still have that sexy swagger that some other rocker romance books do. I highly recommend this book and am going to check out the book on Tyler who is the lead singer of Blue. Ms. Harris has me hooked.
This book was provided as an ARC from NetGalley for an honest review.
New York Times bestselling author Rachel Harris writes humorous love stories about sassy girls-next-door and the hot guys that make them swoon. Vibrant settings, witty banter, and strong relationships are a staple in each of her books…and kissing. Lots of kissing.
An admitted Diet Mountain Dew addict and homeschool mom, she gets through each day by laughing at herself, hugging her kids, and watching way too much Food Network with her husband. She writes young adult, new adult, and adult romances, and LOVES talking with readers!